Top 10 Richest Musician in Nigeria and their Net Worth 2022
In the past few years, Nigerian music has successfully made its prominence in the world. The success behind of Nigerian Music is the rise of hidden talent. So here I am going to tell the name of Richest musicians in Nigeria who uplifted the Nigerian Music Industry and their net worth.
Probably, there may have two chances of looking for this answer. First, you may have a passion for being a famous musician, or you might just be interested in music. Anyway, you may also become a musician like Wizkid, Don Jazzy, Davido, etc.
Here is the table of Top 10 Wealthiest Musicians in Nigeria
| Rank | Name | Net Worth(in Million) |
| --- | --- | --- |
| 1 | WizKid | $42M |
| 2 | Davido | $35M |
| 3 | Don Jazzy | $29M |
| 4 | 2baba | $23M |
| 5 | Burna Boy | $20M |
| 6 | Olamide | $19M |
| 7 | D'banj | $15M |
| 8 | Psquare | $13M |
| 9 | Phyno | $12M |
| 10 | Timaya | $10M |
This data is based on research from multiple websites.I do not claim its authentication.
1. WizKid-Net Worth $42 Million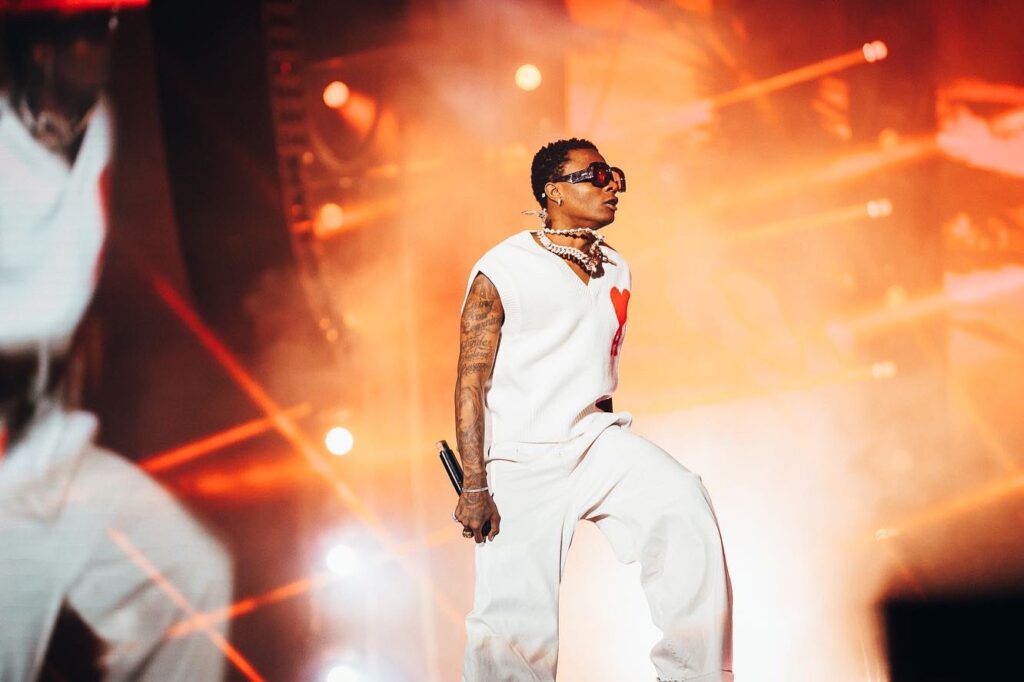 Wizkid comes at the No. 1 Position in terms of Net Worth which is approx. $42 Million. He is the richest musician in Nigeria as of 2022. He is an inspiration for not only the people of Nigeria but also for the world.
Wizkid started his career at the age of 11 and after that one by one, he achieved many recognitions and fame.
Songs like "Holla at Your Boy" played a big role in his successful journey. In late 2020 he released his fourth album "Made in Lagos" which again received huge applause and took at No. 1 Position in BillBoard World Album Chart. Wizkid's fifth album "More Love Less Ego" is yet to be released in 2022.
WizKid's Endorsement
In 2012 Wizkid signed an endorsement deal with Pepsi having a value of $350K. According to some reports, Wizkid signed a one-year endorsement deal with MTN, and after that Pepsi's endorsement was renewed. In 2013 he also signed with Guinness for the Guinness World of More concert.
Later, it was also reported that he signed a deal with Globacom Limited. He signed an endorsement deal with the United Bank for Africa (UBA) worth $3 million.
2. Davido-Net Worth $35 Million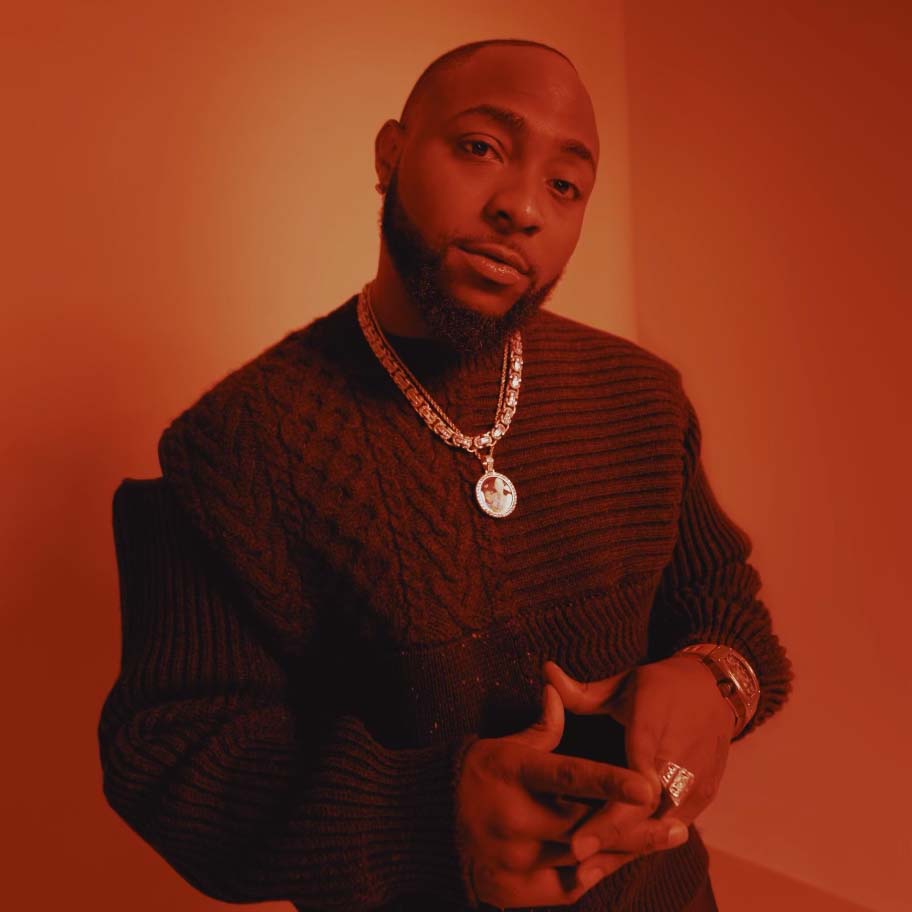 Davido comes at the No. 2 Position among the Top 10 richest Nigerian Musicians. According to some sources Davido's Net Worth is approx. $35 Million.
Afrobeats singer Davido released Dami Duro in 2012, and subsequently, his popularity started growing up. He had signed many contracts with Sony Music one by one. He was the first Nigerian Musician featured in a Fifa World Cup Single.
Davido is not only a singer or producer but he is also a philanthropist. He donated N250 million to all Orphophagn across Nigeria with the help of his fans or friends. He donated N50 million himself and N200 million from his friends.
Davido's Endorsement
Davido had signed many endorsements till date. He signed with MTN, Infinix Mobile, 1xBet, Martel(Cognac), etc.
3. Don Jazzy-Net Worth $29 Million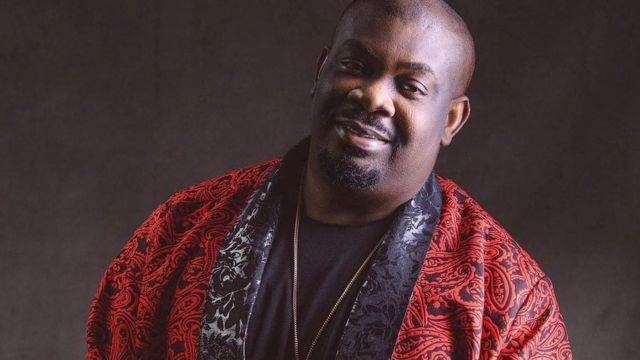 Michael Collins Ajereh aka Don Jazzy is the third richest Nigerian Music Producer. He was born on 26 November 1982, he was interested in music since childhood. At the age of 12, he started playing guitar and piano. At some point of time, he had to serve as a Guard at McDonald's.
In 2004 Don Jazzy formed Mo'Hits Record (A Nigerian-based Music record label) and subsequently produced his first album "No Long Thing".
Don Jazzy had successfully marked his impression as the best music producer in Nigeria. He produced many albums like The Entertainer, Mushin 2 MoHits, Lift off, etc.
In Jazzy's successful journey, he founded Mavin Records (A Nigerian Music Corporation Record Label having the most reputable artists).
4. 2Baba-Net Worth $23 Million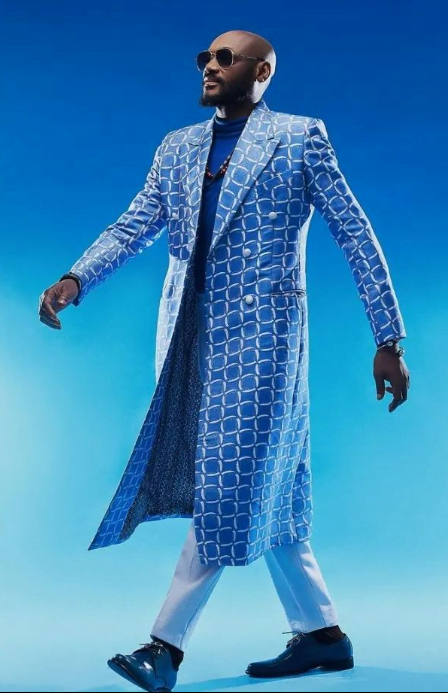 Innocent Ujah Idibia aka 2Baba, 2face is the fourth most richest Nigerian musician. He is not only known for singing but also is a record producer, songwriter, entrepreneur, and philanthropist.
He is the most influential personality regarded as the greatest musician of all time in the African continent. 2Baba released many albums Face 2 Face, Grass 2 Grace, and The unstoppable.
2Baba's popularity is not only limited to Nigeria but it spread over the African and European Continents. The craze among African and Nigerian audiences is tremendous for Nigerian Pop music and all credit goes towards 2Baba.
2Baba's Endorsement
2Baba has become brand ambassador of Airtel Nigeria, Guinness Beer, Globacom, Pazino Homes and Gardens, Oraimo, etc.
5. Burna Boy-Net Worth $20 Million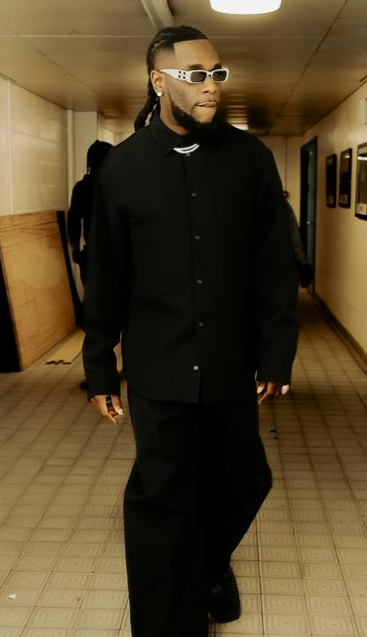 Damini Ebunoluwa Ogulu aka Burna Boy is the fifth richest Nigerian musician. Burna Boy is known as a singer, record producer, and songwriter.
His stardom came to light when he released singles "Like to Party", "Always Love You", "Run My Race", "Tonight", and "Yawa Dey" from his first album L.I.F.E.
Burna released other albums like Outside, African Giant, Twice as Tall, Love, and Damini, made it possible to become the wealthiest Nigerian musician.
Burna has also won many awards "Outside" was Album of the Year at Nigerian Entertainment Award, Edison Award, Mobo Award, etc.
6. Olamide-Net Worth $19 Million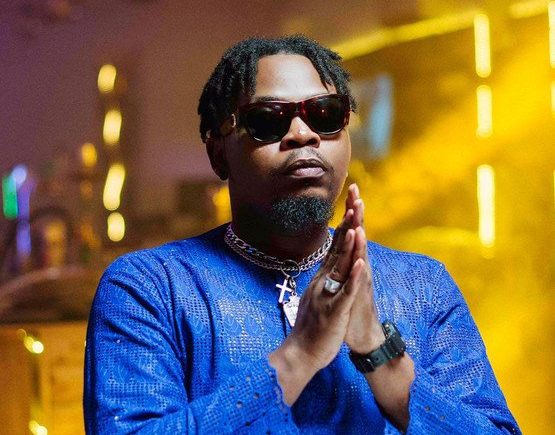 Olamide Gbenga Adedeji aka Olamide is the sixth richest Nigerian musician, worth $19 Million. Burna was born on 15 March 1989 in Bariga, Lagos State.
Olamide is well-known as a singer, rapper, and music producer. The indigenous rapper Olamide records in Yoruba and English. He is an influential face for teenagers in Africa.
Olamide released his first debut album Rapsodi in 2011. After that, he released many albums like YBNL, Baddest Guy Ever Liveth, 2 King and Eyan Mayweather, The Glory, UY Scuti, etc.
Olamidehas has signed many endorsements deals with brands like 9mobile, Monster energy drink, Globacom, Sterling Bank, and Guinness extra stout.
7. D'banj-Net Worth $15 Million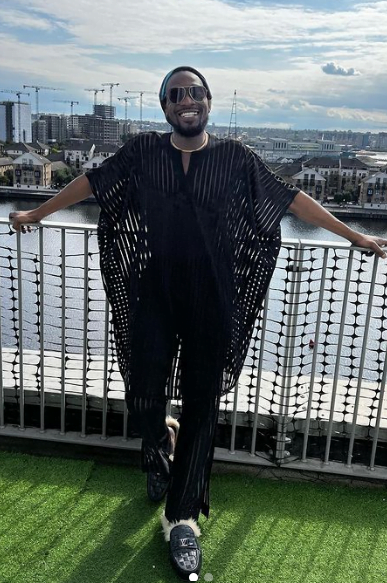 Oladapo Daniel Oyebanjo aka D'banj is a rapper, singer, and founder of Mo'hits records in collaboration with Don Jazzy. He is the seventh richest Nigerian musician, worth $15 Million. He was born on 09 June 1980.
He left out his Graduation course in Mechanical engineering at Lagos State University amidst and he moved for pursuing his musical career.
He released his first debut album No Long Thing in 2005. After that, he consecutively released several albums like Rundown Funk U Up, The Entertainer, etc.
D'banj has won several music awards including "The MTV Europe Music Awards 2007" for Best African Act, "The MTV Africa Music Awards 2009" for Artist of the Year, and BET Awards 2011 for Best International Act: Africa.
D'Banj Endorsement
D'Banj bagged his first endorsement deal with Power Fist, an energy drink company. Besides this he has done several endorsement deal with many firms like Bank of Industry, Globacom, Heritage Bank, Beats by Dre, SLOT, etc.
8. Psquare-Net Worth $13 Million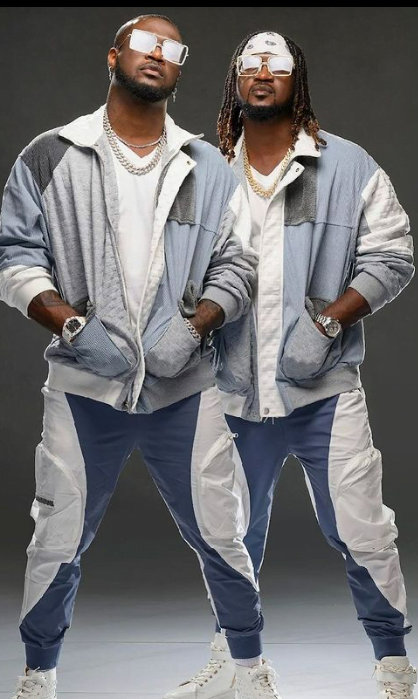 Peter Okoye and Paul Okoye are twin brothers known as Psquare, the richest musician in Africa with an estimated worth of $13 million. The Twin brothers are rappers, singers, and producers of several hit albums. The Twin brothers were born on 18th November 1981 in Anambra State, Nigeria.
They released their first debut album "Last Nite" under Timbuk2 music label. The twin bagged their first award as a "Best R&B Group" at Amen Award 2003 for this album.
Later, they released several hit albums under his own record label "Square Records"(now it is Square Root Entertainment). Get Square was one of the first album under his own record label.
The twin brother has also bagged several awards including MTV Africa Music Awards for Best Group, Kora Awards for Artiste of the Year, Nigerian Music Awards 2006 for Album of the year, etc.
9. Phyno-Net Worth $12 Million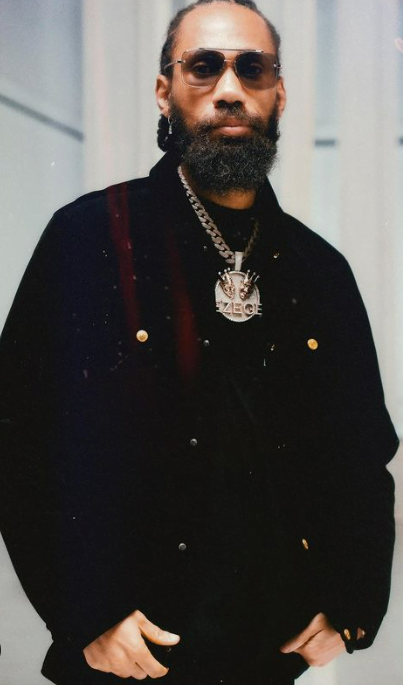 Chibuzor Nelson Azubuike aka Phyno is the Ninth richest Nigerian musician. He is a rapper, singer, songwriter, and record producer. He is a renowned rapper for his Igbo rap.
Since 2010, he started recordings for rap songs. In 2012, he released his first album "No Guts No Glory" under the Sputnet record label. This was a good start for Phyno, he won The Headies Awards 2012 and Nigeria Entertainment Awards 2013 for Best Collabo.
Phyno got total of 33 nominations out of which he won total of 5 awards.
Phyno has won many awards including The Headies Awards 2013 for Best Collabo and Best Rap Single, Nigeria Entertainment Awards 2013 for best collabo
10. Timaya-Net Worth $10 Million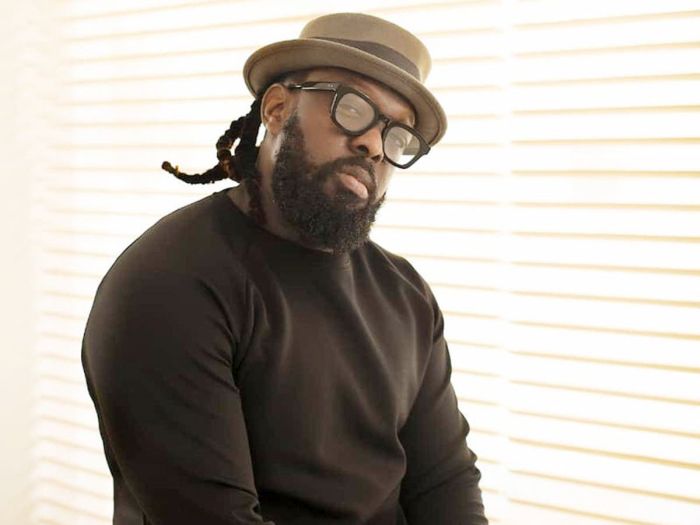 Inetimi Timaya Odon aka Timaya is known for singing and songwriting. Timaya was born on 15 August 1980. He is the 10th richest musician with an estimated net worth of $10 Million.
He is a rapper, singer, songwriter, and record producer. He is a renowned rapper for his Igbo rap.
He started his solo career with the release of "Dem Mama" which appeared on his first debut album "True Story". He started getting the public's attention at the international level at this point of time.
After that, he consecutively released his own albums Gift and Grace, De Rebirth, Upgrade, Epiphany, etc.
Phyno bagged several endorsements dealing with MTN, Moniepoint, Globacom, Hennessy, etc.