Top 10 Chatting Apps in India to keep your social life alive
Introduction:
Chatting apps are great for staying in touch with friends and family, and they're also great for keeping in touch with your work colleagues. Here are top chatting apps in India to help you stay connected with your loved ones. With these free online chatting services, you'll be able to get in touch with people from all over the world and have fun at the same time.
In this blog, we will review the top 10 chatting apps in India for smartphone. These apps are the most popular chatting apps for mobile phone users and also for desktop device users. . So, here is the list of our top 10 best talking apps for smartphones in India.
| Rank | Name | Play Store Download |
| --- | --- | --- |
| 1 | Telegram | 1B+ |
| 2 | WhatsApp | 5B+ |
| 3 | Snapchat | 1B+ |
| 4 | Messenger | 5B+ |
| 5 | Instagram | 1B+ |
| 6 | Messages | 1B+ |
| 7 | JioChat | 50M+ |
| 8 | Skype | 1B+ |
| 9 | Hangouts | 5B+ |
| 10 | Line | 500M+ |
This data is based on author's usage experience. Ranking may vary from person to person experience.
1. Telegram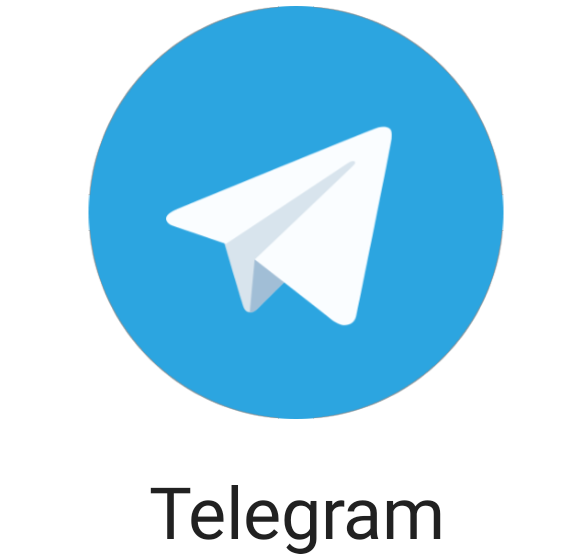 Telegram is a popular messaging app with a user-friendly interface and many unique features. The app was launched in 2013 by Russian developers Nikolai and Pavel Durov. Telegram quickly became popular in Russia and around the world for its uniqueness at free of cost. The app is available for Android, iOS, Windows, macOS and Linux devices. Telegram has over 700 million active users.
Telegram has several unique features that set it apart from other messaging apps. For example, The new Telegram self destructing timer features are a great way to keep your messages secure. With the timer, you can set a time limit for when your message will be sent and then it will automatically delete itself. This is a great way to protect your messages from being stolen or leaked and also prevents from taking screenshot. Moreover, Telegram's secret chat features make this app unique and the message can not be forwarded anywhere. Another features of Telegram is cloud-based messaging app which can be accessed anywhere in any devices. I personally love this app and Telegram did not endorsed me for this.
2. WhatsApp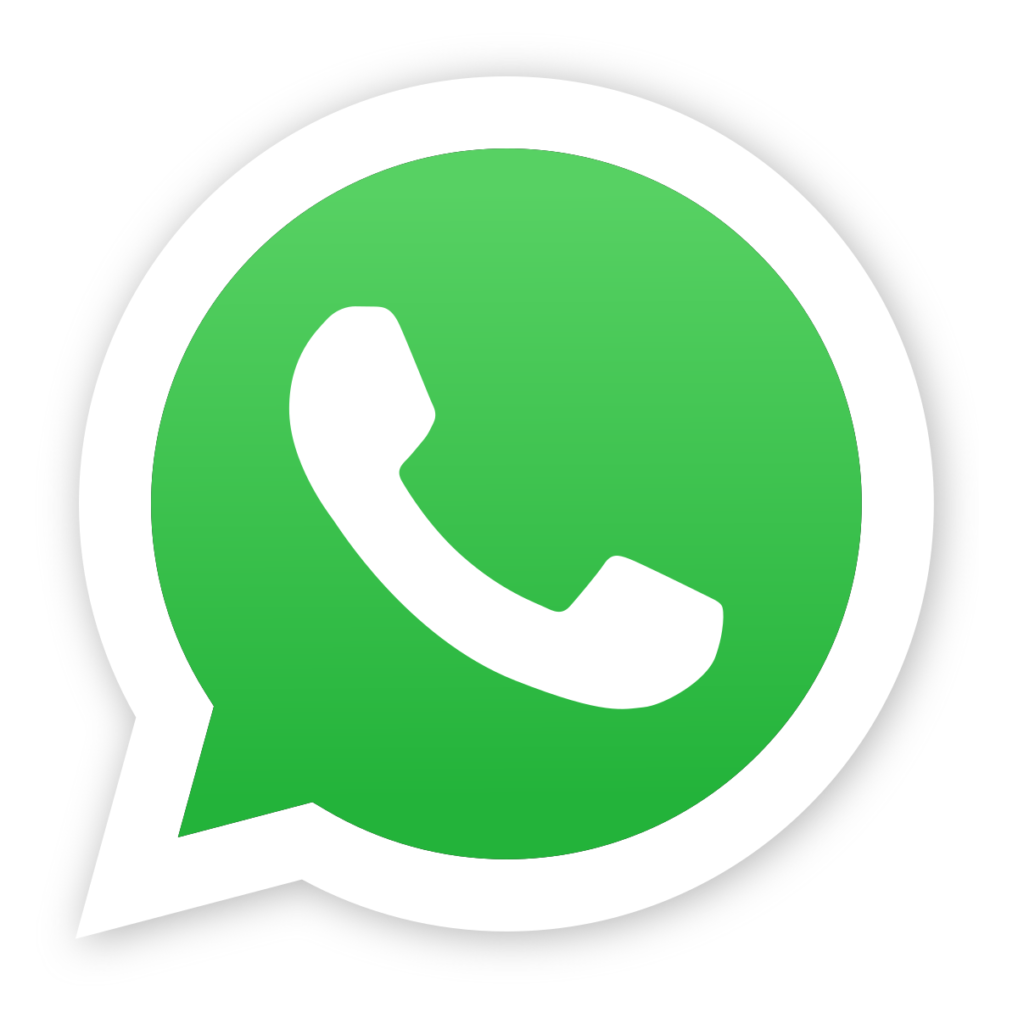 Whatsapp is a messaging app that was created in 2009 by Jan Koum and is now owned by Meta( A facebook company). It is one of the most popular messaging apps in the world and has over two billion users. WhatsApp is being used by many people across all age groups, from teenagers to senior citizens. It has been downloaded over 5 billion times on Play Store and now standing as a leading player in Chatting Apps.
It is one of the best way to keep in touch with your friends and family. With voice call, video call, group chat, and status updates, it's the perfect app for you to keep social. And with end-to-end encryption, you can be sure that your communications are safe and private. WhatsApp is available in 60 different languages for Android devices.
3. Snapchat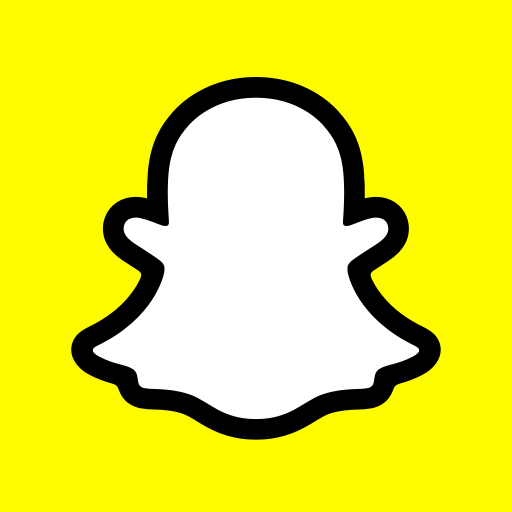 Snapchat is a popular photo-sharing app, created by three youngest minds Evan Spiegel, Bobby Murphy, and Reggie Brown (former students of Stanford University). The app has daily users 293 million, which is itself a very huge number. The app is available in 37 languages across the globe. For installing the app, you should have at least Android 5.0 or iOS 12 and later version.
The app allows users to share photos and videos with friends in a temporary format. Some of the cool features of Snapchat include its disappearing messages, which means that once a message is sent, it disappears forever. This makes it difficult for enemies to track your conversations or judge your intentions. Additionally, Snapchat also has a feature called 'Stories', which are collections of photos and videos that are shared together as a single piece. Stories can be viewed by friends on their phones and can be re-shared infinitely.
4. Messenger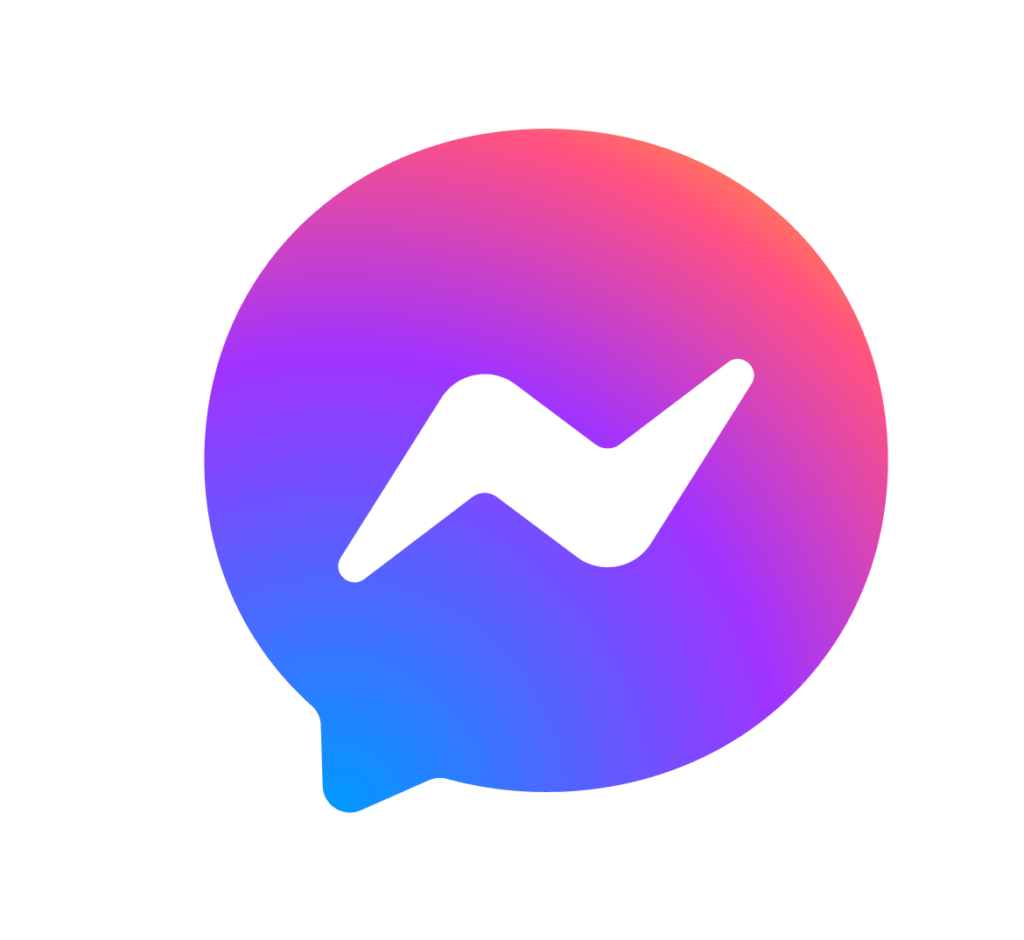 Facebook Messenger is one of the most popular messaging apps in the world. The app was developed by meta platforms (A Facebook company). Before 2011, there was no existence of Messenger as Facebook chat was already in operation, but after 2011 the company released its standalone app for Android and iOS devices. Facebook Messenger is a great app for exchanging photos, videos, stickers, and audio files with your friends. Here are some of the cool features of Facebook Messenger:
-You can exchange photos, videos, stickers, and audio files with your friends on Facebook Messenger.
-You can also use Facebook Messenger to send messages to groups of people.
-You can access Facebook Messenger from any device or browser.
5. Instagram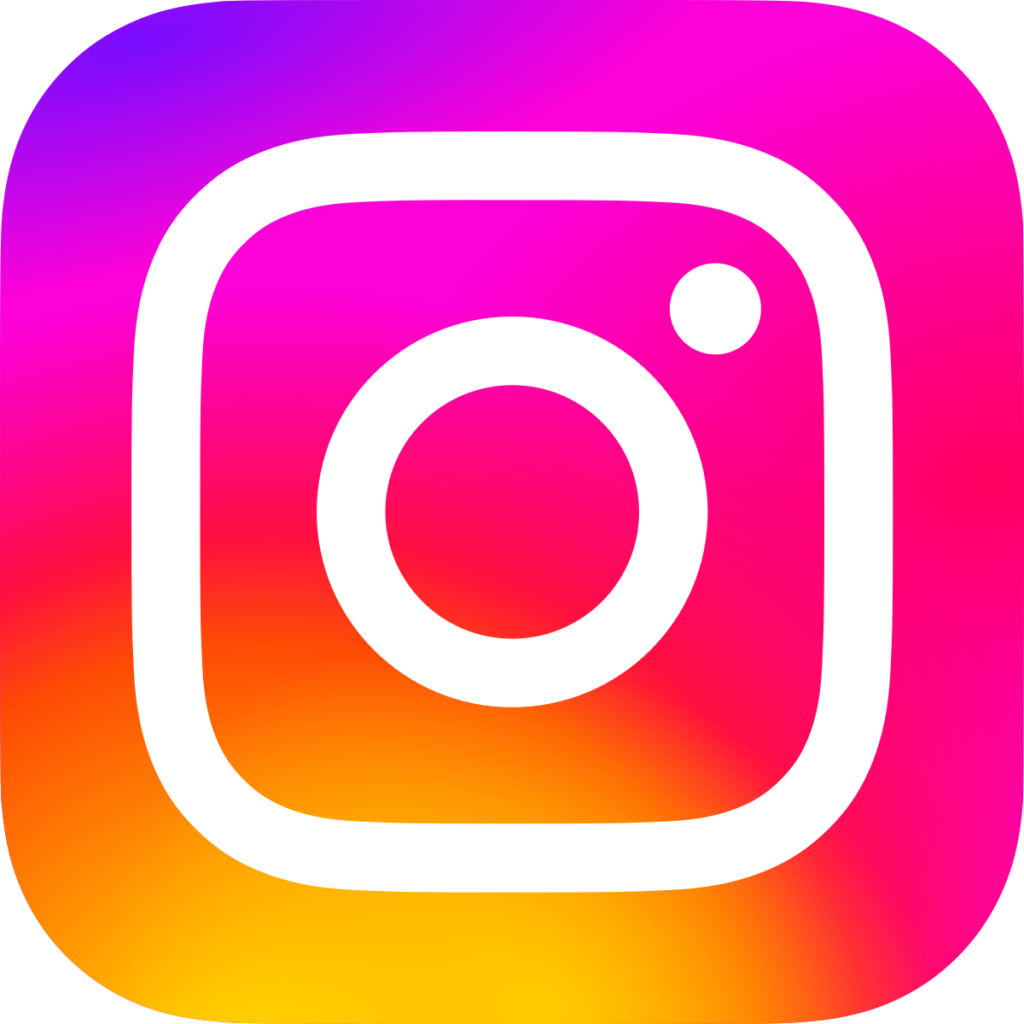 Instagram is a social media platform with over 2 billion monthly active users. It was created in 2010 by Kevin Systrom and Mike Krieger. Instagram allows users to post photos and videos, with the option to add text, emojis, and filters. Users can follow other users, search for photos based on keywords or hashtags, and see photos posted by friends in chronological order. The app has been compared to photo-sharing sites like Flickr and Snapchat because it allows for more creative content than traditional social media platforms. Since 2018, Instagram was selling ads in order to help support itself with advertising revenue companies like YouTube purchase ads.
Instagram has messaging features, which are also available on other social media platforms. The app also provides group conversation, which allows users to communicate with their friends or family members about any matter, and can enjoy the moment. The users can send photos or videos to anyone.
6. Messages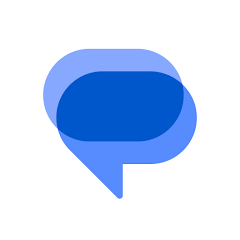 Messages app is one of the most popular messaging apps in the market. It's available on almost all android devices and it has a ton of features that make it great for communication. Iniatially, Messages app was integrated with Android operating system, but later Google released its standalone app in 2014. The total number of app installation surpassed 1 billion in April 2020, double in just one year. The app supports end to end encryption chat for privacy of users.
The app has many features like other messaging apps have. Anyone can send instant text or voices messages one to one or in Group chat conversation. You can send files or high resolution photos or videos to anyone. The app also comes with Typing, Sent, Delivered and Read status. One of the features of the Messages app I like that it can be accessed on web, logging via QR code.
7. JioChat: HD Video Call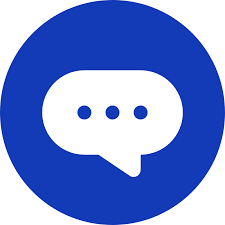 Jio Chat App is a Indian chat app launched by Reliance Jio that offers a unique experience to its users. It was launched on August 15, 2017, and it has quickly become one of the most popular chat apps in India. The app is available on both Android and iOS platforms, and it offers a lot of features that make it unique compared to other messaging apps. Here are some of the features of the Jio Chat App:
The app offers fast chat speeds, which makes it great for free chatting app in India and have many indian local stickers in Hindi, Bangala, Punjabi, Odia etc. It offers personalized notifications for your favorite contacts, so you won't miss any important messages from them. The app supports HD Video call and HD Video conference call so that you always stay connected with your family or friends. It supports voice calls, which is great for group chats or when you need to call someone hands free. Indian messaging app Jio is one of the most popular messaging apps in the world. Being an Indian, we must use Indian message app.
8. Skype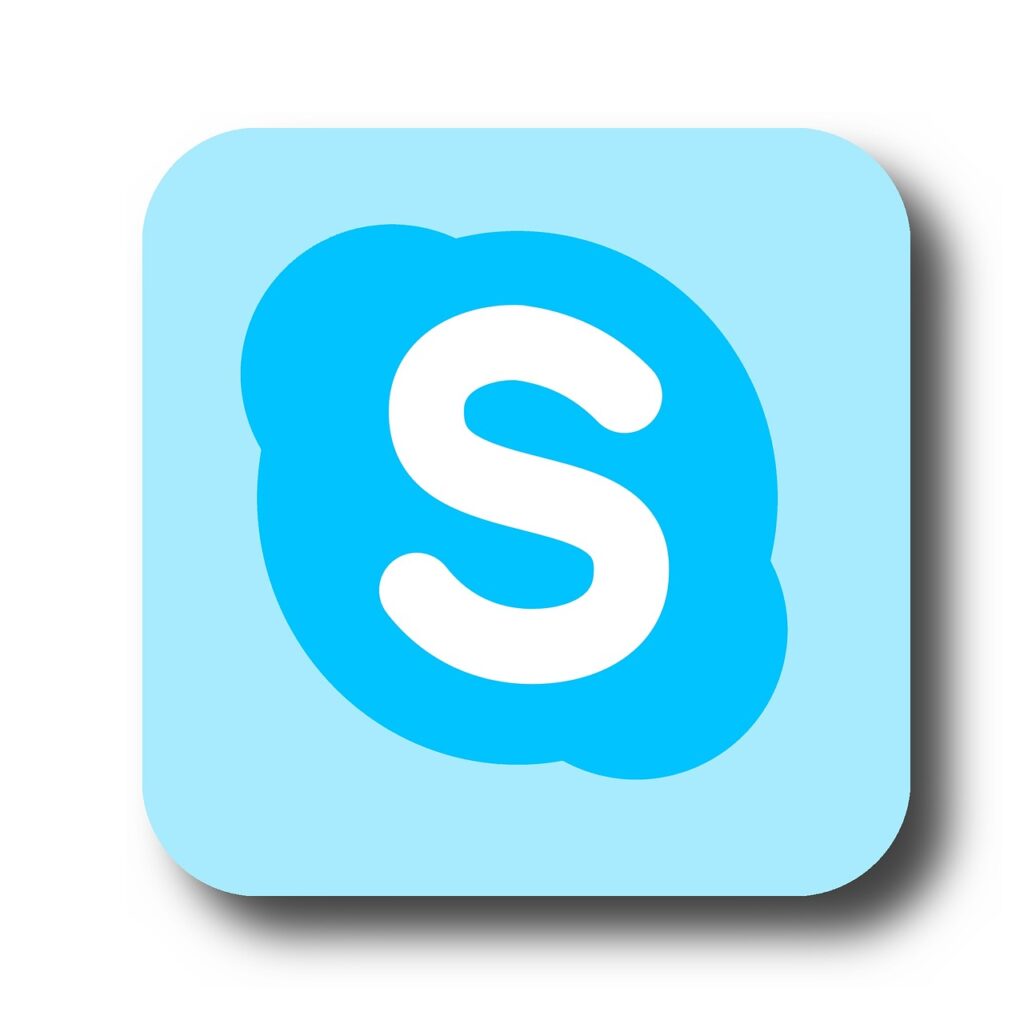 Skype is a communication software that allows users to make calls, send text messages, and exchange photos and videos with other Skype users. It was founded in 2003 by Niklas Zennström and Janus Friis, later acquired by Microsoft in 2011 for $8.5 billion. It has a user-friendly interface and is available for computers as well as mobile devices. The software was first released in 2003 and has since expanded to offer features such as video calling, voice calling, instant messaging, group messaging, file sharing, and more. Skype has over 100 million monthly active users worldwide, making it the largest VoIP service across globe.
9. Hangouts
Google Hangouts is a free, messaging app with features similar to those of popular apps such as WhatsApp and Facebook Messenger. Initially, it was feature of Google+, but in 2013 it becomes standalone app. The popular Hangouts app allows users to video call and text chat with friends and family. It has a variety of features, including support for group video chats, voice and video recording. The app is available on Android and iOS devices. The web version of Google Hangout is also available and can be accessed anytime.
10. Line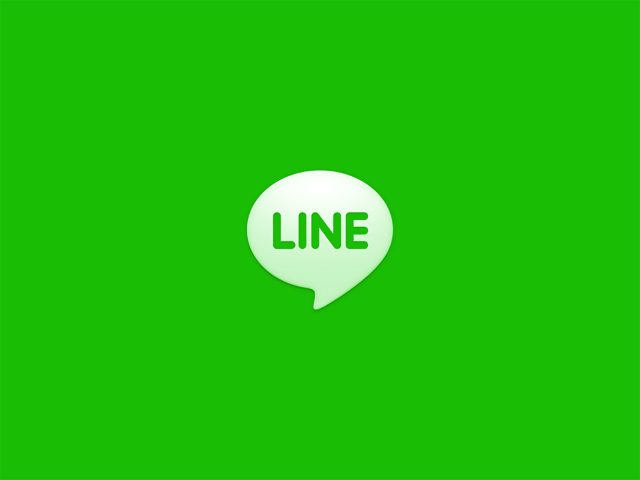 Line app has been designed to make communication with friends and family more effective. It offers many features that make it a great choice for people who use the internet frequently. These features include: Line messaging, group messaging, voice and video calling. Everything is easy to use and can be accessed from any device. Line app was launched in June 23, 2011 which has become popular and having more than 1 billion monthly active users. The app provides some additional services such as video on demand as Line TV, digital wallet as Line Pay, news stream as LINE Today, and digital comic distribution as Line Mangna.
Conclusion:
In conclusion,there is no definitive answer when it comes to which chatting app to use. It really depends on what type of user you are, what your needs are, and what you are comfortable with. Some of the most popular chat apps include Telegram, WhatsApp, Google Messages etc. If you talk about me I personally love Telegram as a best chatting app in India for free, however I mostly use whatsapp because many of my friends and colleagues are not on Telegram or they don't know using Telegram.